Need a Lawyer?
Need a Lawyer?
MIRABELLA LAW GROUP PLLC
400 GARDEN CITY PLAZA . SUITE 405 . GARDEN CITY . NY 11530
P. 516.280.7700 F. 516.280.7701
No matter is taken lightly and we make it our concern that you receive the best service!
Free Consultation – 516.280.7700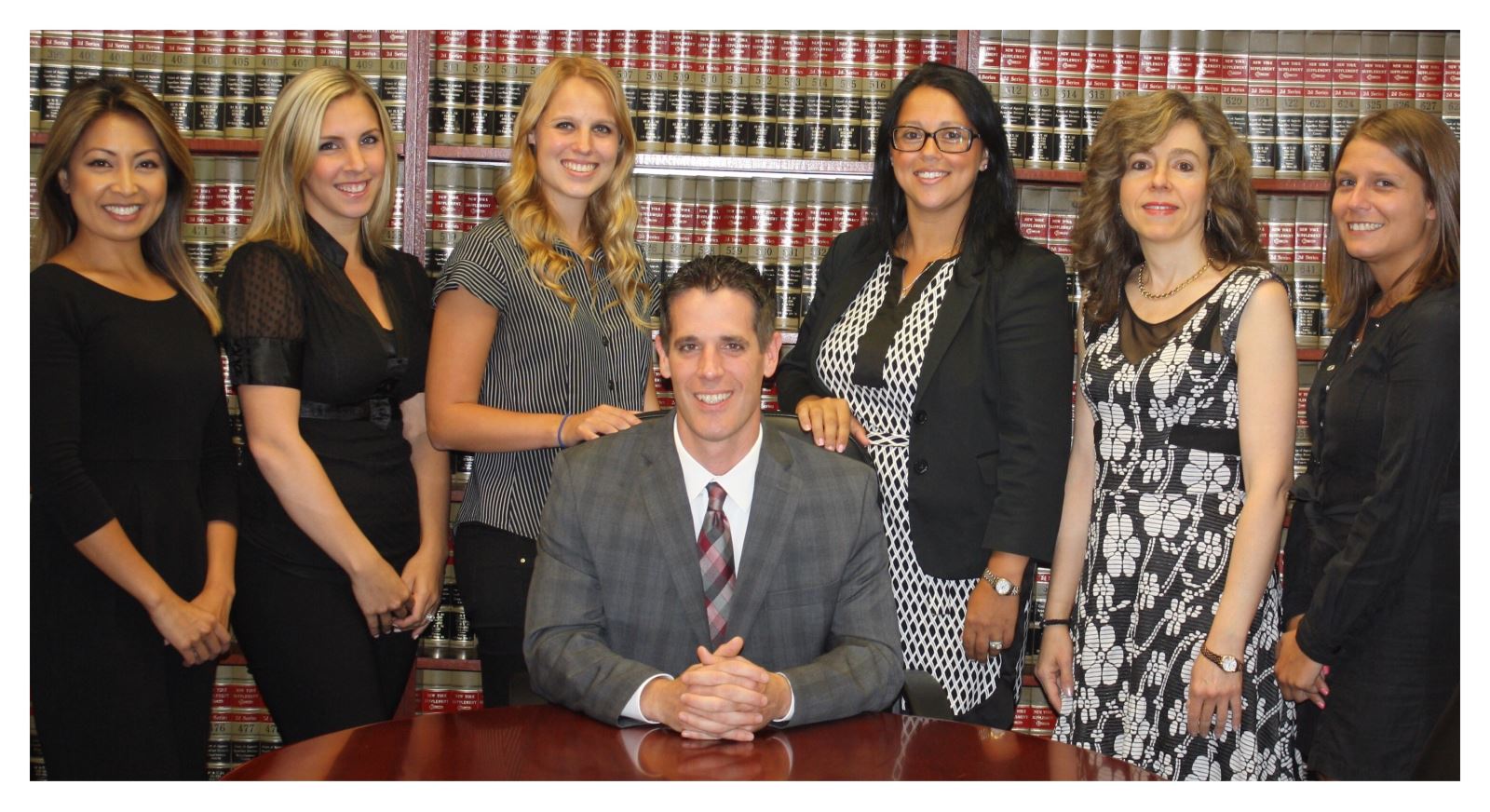 The Mirabella Law Group, PLLC concentrates its practice in the areas of banking, real estate, wills, trusts and estates, personal injury litigation and Social Security. Its diversified client base includes business enterprises, institutional lenders, real estate developers, buyers and sellers of real estate, injured and disabled persons and individuals planning for the future. The firm's expertise, size and close working relationships enable it to deliver legal services to its clients efficiently and economically. The firm prides itself on providing its clients with the special attention and skill needed to provide the best possible representation.
Practice Areas
Bankruptcy

Business / Corporate

Criminal Defense

Personal Injury

Real Estate

Social Security / Disability Claims

Traffic Matters

Wills / Estates / Trusts
DAVID P. MIRABELLA, ESQ.
About:
David Mirabella opened his own private legal practice in February 2006. Prior to opening his own practice, David spent almost a decade learning from distinguished attorneys who had well over 100 years of combined legal experience in the areas from which this firm's practice is concentrated. Since opening his own practice, David has overseen the continued growth of the firm while still maintaining the ability to provide the best possible legal services to all of his clients on a personal level.
Admitted to the Bar: New York, February 4, 1998
Admitted to U.S. District Courts: Eastern & Southern Districts of New York, 1998
Education: St. John's University School of Law (JD 1997)
St. John's University (B.A. 1994)
Memberships: New York State Bar Association, Nassau County Bar Association
ROSANNA A. FRANZI, ESQ.
About:
Rosanna Franzi is an associate who joined the group in 2015. Rosanna has extensive experience representing homeowners and lenders in real estate transactions. Rosanna is experienced in assisting buyers, sellers, and lenders with the purchase or sale of cooperative apartments, condominiums and single or multi -family homes, as well as commercial real estate.
Rosanna attended the University of Toledo, College of Law, where she earned a Juris Doctor degree with honors. While enrolled at the University of Toledo Law School, she was a member of the law school's Arbitration Moot Court Team and Women's Law School Association. Rosanna was born and raised on Long Island, and is a cum laude graduate of St. John's University, where she earned a Bachelor of Arts in Political Science. Rosanna is a member of Columbian Lawyers and the Nassau County Bar Association and is admitted to practice law in the states of New York and New Jersey.
Admitted to the Bar: New York, 2011; New Jersey, 2010
Admitted to U.S. District Courts: Eastern & Southern Districts of New York, 2015
Education: University of Toledo, College of Law (JD 2010)
St. John's University (B.A. 2004)
Memberships: Columbian Lawyers Association, Nassau County Bar Association